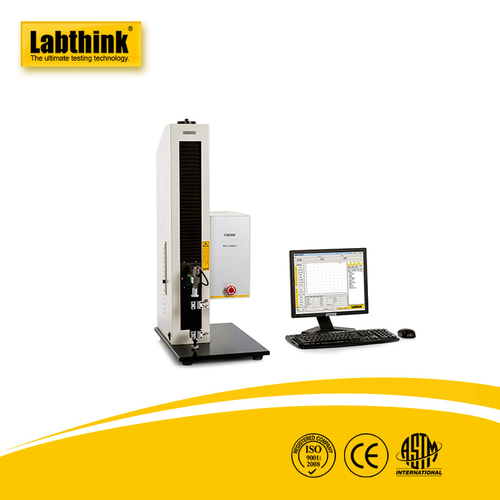 Product Description
MED-01 Puncture and Tear Resistance Test can be used to test force properties of various medical packaging materials, with high precision (better than 0.5% of full scale) and multiple test ranges.
The instrument is designed with 16 independent test modes and bidirectional test mode of stretching and compression, which can meet various test requirements.

Principle
The pre-conditioned specimen is mounted between two grips, which move in relative direction during the test. The changes of force and displacement are separately recorded by the load cell fixed on the driven up and embedded displacement transducer. The relative parameters of force properties can be obtained by further calculation.