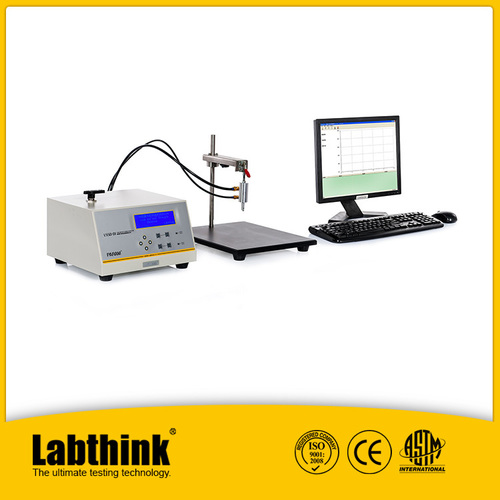 Product Description
LSSD-01 Packaging Bursting Strength Tester is used to measure leak and seal strength of packages. It can be used to conduct burst, creep and creep to failure test.
Standards:
ISO 11607, ASTM F1140, ASTM F2054
Features:
Based on the positive pressure method.
Dual test methods of restraint distension and unrestraint distension for customer's free choice.
Different test modes of burst, creep, and creep to failure to meet different test requirements.
Optional test range, "one key operation" and other intelligent designs support combinations of non-standard test conditions.
Professional software provides automatic statistics of test data.
Applications:
Basic Applications:
1. Plastic Composite Bags
2. Flexible Tubes
3. Creep Test
4. Creep to Failure Test

Extended Applications:
1. Burst Test Of Blister Packs
2. Aerosol Valves
3. Three-Sided Sealing Materials
4. High Pressure Test
5. Pilfer-proof Closures
Specifications:
Specifications

LSSD-01
Packaging Bursting Strength Tester

Test Range

0~600 KPa; 0~87.0 psi (standard)

0~1.6 MPa; 0~232.1 psi (optional)

Gas Injection Head

10 mm (standard)

4 mm, 1.6 mm (optional)

Gas Supply Pressure

0.4 MPa~0.9 MPa (outside of supply scope)

Pedestal Size

305 mm(L) x 356 mm(W) x 325 mm(H)

Port Size

8 mm PU Tubing

Instrument Dimension

300 mm (L) x 380 mm (W) x 450 mm (H)

Power Supply

AC 220V 50Hz

Net Weight

23 kg