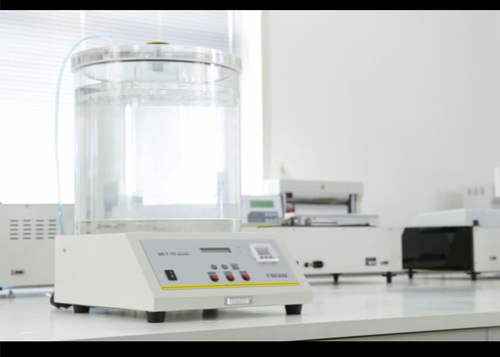 Product Description
packaging air leak testing machine

MFY-01 Air Leak Testing Machine is designed for gross leak test of packages for food, drugs, medical instruments, daily chemical products, cars, electronic components, stationeries and other industrial products.
1. Features
The Polyetylene Plastic Bags Vacuum Leak Tester utilizes the digital preset design of vacuum degree and vacuum retention time to ensure the accuracy of test data

Specimens could be tested in the preset vacuum condition by automatic compensation of constant pressure

Professional software
2. Standards
This Packaging Air Leak Testing Machine conforms to ASTM D3078
3. Technical Specifications
Vacuum Degree

0~ -90kPa

Accuracy

1% of reading value

Vaccum Chamber Size

270 mm x 210 mm (H) (standard)

360 mm x 585 mm (H) (optional)

460 mm x 330 mm (H) (optional)


Note: customization is available for other sizes

Instrument Dimension

300 mm (L) x 380 mm (W) x 450 mm (H)
Labthink Instruments Co.,Ltd provides excellent testing equipments and services for Labs, quality and safety control sections of worldwide industries, including pharmaceuticals, foodstuff, cosmetics, packaging, printing, adhesive, automotive, petroleum chemistry, environment, biology, new energy, construction, astronautics and electronics, etc.