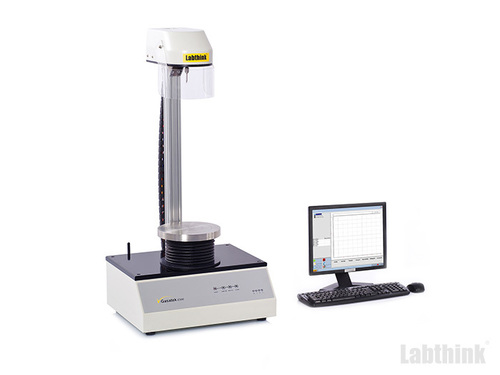 Product Description
Package Headspace Analyzer is appropriate in headspace examination of the gratified of carbon dioxide, oxygen, and mixed amount in the sealed bottles, bags, cans and additional packages.
Applications:
i-Gasatek 6900 Package Headspace Analyzer or Residual Oxygen Analyzer can be taken into use to examine the following packages:
Basic Applications
Seal Packaging Bags
Test the volume and quantity of O2 and CO2 in head space of non-vacuum seal packing bags of cheese, coffee, milk powder, milk tea, bread, instant food, bean powder, and drugs
Packaging Containers
Examine the volume and part of O2 and CO2 in head space of packing ampules of milk powder, coffee, food, cheese, can, and beverage (Submerged sampling set is desired)
Extended Applications
Ampoule Bottles
Test the volume and quantity of

O2

and C

O2

in head space of ampoule bottles (Submerged sampling set is desirable)
Package Headspace Analyzer has beneath features:
One-click process and rapid examination; test data is precise and reliable;

Armed with Build-in data storing, rechargeable battery and mini printer which is suitable for on-site capacities;

World-famous mechanisms with long era and high dependability;

Faultless LCD can demonstration limits, consequences and curve clearly

Professional software with purposes of data examination, dispensation and examination report output.
Functionality
Equipped with auto lifting stand that makes the entire testing process, plus gas analyzing and sample piercing, totally automatic

The instrument can regulate test space as per the altitude of the sample to test

Several testing manners are accessible for the user

The package headspace analyzer is calculated with filtering purpose which avoids the powder content within sample to block instrument

The devices for

O2

and C

O2

are offered by the world leading brands to safeguard dependable overall produce performance

Intelligent notice for sensor standardization guarantees safety of operation

Data could be reanalyzed, administered and spread with the software and operators can analyze test data suitably

Record tracing and management safeguard a safety data operation atmosphere
Design :

Entrenched computer control system offers safer and more consistent data management as well as test process.

The package headspace analyzer can be conveniently functioned with a keyboard, a mouse, and a monitor, deprived of requiring a PC.

The tool or residual oxygen analyzer is fortified with four USB ports and double Internet ports for easy data transmission.

Sophisticated energy usage and test environment examining and analysis purposes for better test correctness and consistency.

Universal power contribution for easy access.
Software
Interface : Windows-based working interface
Statistics : easy control for historical outcomes, energy consumption, instrument usage, and large statistical info
Data Comparison : by presetting mark value and variety, the system mechanically produces data assessment after each test and logically judges whether the sample passes or fails the examination
Test Report: can offer thorough test intelligences in numerous tailored patterns
Energy Usage and Test Status Examining (Extra Sensors Essential): the system examines and shows real-time voltage, energy consumption of instrument, current with ambient temperature and comparative humidity at the time of the test, which aids to assess test data consistency
User Management: multi-level account organization for better data supervision and guard
Operation Log: system mechanically records all the processes by the user, that is simple to review
Technical Specifications

Specifications

HGA-02

Testable Gases

O2, CO2

O2 Test Range

0 ~ 100%

O2 Test Accuracy

0 ~ 2%: ±0.1% (absolute value)
2% ~ 100%: ±0.5% (relative value)

O2 Sensor Service Life

>6 years

CO2 Test Range

0 ~ 100%

CO2 Test Accuracy

±2%

CO2 Sensor Service Life

>15 years

Sampling Volume

Auto Mode: 3.6 mL
Manual Mode: <5 mL

Instrument Dimension

350 mm (L) x 235 mm (W) x 150 mm (H)

Power Supply

AC 220V 50Hz

Net Weight

5 kg
Technical Specifications
Test Specs

Test Gas

O2 , CO2

O2 Test Range

0~100%

O2 Test Accuracy

0%~2%: ±0.3%
2%~100%: ±0.5%

O2 Sensor Lifetime

More than 6 Years

CO2 Test Range

0~100%

CO2 Test Accuracy

±0.5%

CO2 Sensor Lifetime

More than 15 Years

Sampling Volume

≥12 mL (Standard Atmospheric Pressure)

Environment Monitoring Specs (Optional)

Voltage Monitoring Range

AC 0~250 V, with ±0.5% accuracy

Current Monitoring Range

0~15 A, with ±0.5% accuracy

Energy Analysis Accuracy

±0.5%

Environmental Temperature
Monitoring Range

-10 °C~55 °C, with ±0.1 °C accuracy

Environmental Humidity
Monitoring Range

0~100% RH, with ±2% RH accuracy

Other Specs

Instrument Dimension

400 mm (L) x 330 mm (W) x 800 mm (H)

Power Supply

AC 220V 50Hz / AC 120V 60Hz

Net Weight

37 kg

Configurations

Standard

Mainframe (including Wireless Data Interface), Professional Software, LCD Monitor, Keyboard, Mouse, Sampling Probe, Filter, Sealing Pad

Optional

Environment Monitoring Sensors (including voltage, current, temperature, humidity sensors), Pedal Switch, Sampling Probe, Filter, Sealing Pad, Printer (compatible with PCL3), Underwater Sampling Set

Ulab Data Management System for Packaging Testing

Software (optional), Server (optional), WEX-01 Wireless Data Exchange Server (optional), WEX-02 Wireless Data Exchange Server (optional), High Gain Antenna (optional), Printer (optional)
Note: The devices above are optional and can be selected according to the quantity of the testing instruments