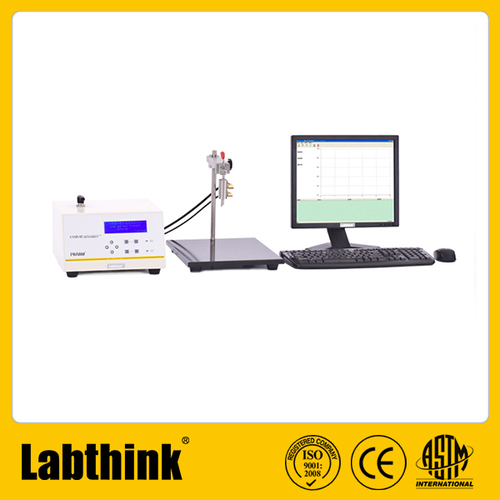 Product Description
Precise Leak Testing System is appropriate for the numerical specification of seal presentation, seal excellence, burst heaviness, compression fight, joint/disengaging force and torsion force of elastic packages, sterile packages, several plastic pilfer-proof ends, caps, flexible tubes, and other materials.
Precise Leak Testing System obeys following ideals:
ISO 11607-2, ASTM F1140, ISO 11607-1, GB/T 10440, GB 19741, GB 17447, ASTM F2054, GB 18454, GB/T 17876, BB/T 0025, QB/T 1871, GB/T 10004, YBB 00252005, YBB 00162002
Application :
LSSD-01 Precise Leak Testing System is valid to the specification of:

LSSD-01 Leak and Seal Strength Detector is applicable to the determination of:
Basic Applications
Plastic Composite Bags
Examine the compression confrontation of numerous aluminum films, plastic films, paper plastic compound films, aluminum plastic compound films and additional packaging bags
Flexible Tubes
Counting numerous flexible tubes utilized in daily chemical goods and additional industries, e.g. flexible tubes of face cream, toothpaste, pharmaceutics, cosmetics, and food
Creep Test
Including various packaging bags and boxes
Creep to Failure Test
Including numerous packaging bags and boxes
Extended Applications
Spurt Examination Of Blister Packs

Counting numerous blister packs
Aerosol Valves
Test seal presentation of numerous aerosol valves, e.g. vales of hair spray, pesticide, medical spray packages and auto spray paint
Three-Sided Sealing Materials
Test resist pressurization pressure of packing bags with one-sided open and three-sided seal
High Pressure Test
The extreme test pressure could range 1.6MPa
Pilfer-proof Closures
Test seal presentation of numerous pilfer-proof ends, e.g. closures utilized in packages of beverage, Coke, mineral water, edible oil, sauce (vinegar, soy, and cooking wine), three-piece cans (beverage and beer), and also paper cans (cylinder figure for potato chips)
Features:
Grounded on the optimistic pressure method and regulated by micro-computer, through LCD, PVC operation panel, and menu interface

Dual test devices of limit distension and release distension for client's free choice

Dissimilar test styles of creep, burst, and creep to letdown to meet dissimilar test necessities

Optional test choice, "one key procedure" and other brainy designs care mixtures of non-standard test disorder
Specification :

Specifications

LSSD-01 Precise Leak Testing System Supplier

Test Range

0~600 KPa; 0~87.0 psi (standard)

0~1.6 MPa; 0~232.1 psi (optional)

Gas Injection Head

10 mm (standard)

4 mm, 1.6 mm (optional)

Gas Supply Pressure

0.4 MPa~0.9 MPa (outside of supply scope)

Port Size

8 mm PU Tubing

Instrument Dimension

300 mm (L) x 310 mm (W) x 180 mm (H)

Pedestal Size

305 mm(L) x 356 mm(W) x 325 mm(H)

Power Supply

AC 220V 50Hz

Net Weight

23 kg
Our Customers:
Labthink instruments are used broadly and documented by more than 6000 inspection organizations, 000 scientific institutional laboratories, universities and business quality control sections.

Labthink provides professional testing instruments, consulting, support services, and excellence guarantee keys for packaging in numerous fields.