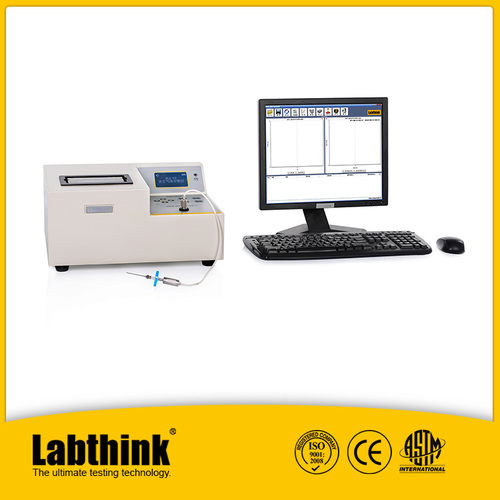 Product Description
Headspace gas analysis can be critical in determining shelf life of products packed by MAP technique. Generally, it means the determination of volume and proportion of residual gases in packages, such as O2, CO2, N2, etc.
Labthink HGA-02 Headspace Oxygen Measurement

is equipped with professional structural and high precision sensors. It can provide accurate and fast evaluation of the volumes and proportions of oxygen and carbon dioxide in sealed packages. Because of its portable design, the instrument could be used to test on production lines, at warehouses or in laboratories, to serve as a guide for production and assure shelf life.
O2 and CO2 sensors are all imported from renowned countries to ensure test accuracy
Equipped with micro-printer for convenient data printing
The instrument is controlled by micro-computer with LCD display, PVC operation panel and menu interface