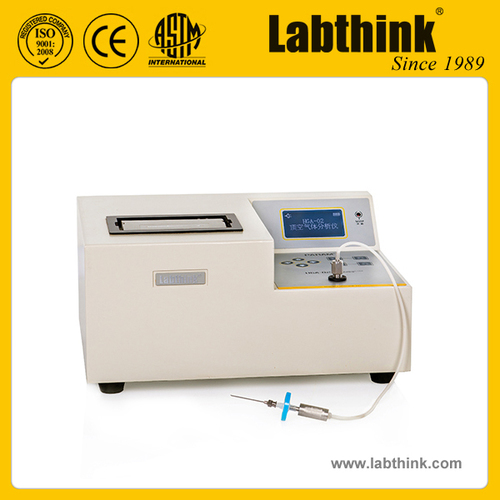 Product Description
HGA-02 Headspace Gas Analysis
It is used for the measurement of the content of oxygen, carbon dioxide and mixing proportion in the sealed bags, bottles, cans and other packages. It can be used to evaluate the gas components, content, mixing proportion in the package rapidly and accurately in production lines, warehouses, laboratories and other occasions, thereby to guide the production and ensure the shelf life of products.
Characteristics:
Portable, easy to carry and use;

One-click operation and fast test, test data is accurate and reliable;

Build-in data storage;

Build-in mini printer;

Double power supply, build-in chargeable battery;

Full functions, easy to operate;

World-famous component , long lifetime, high reliability;

LCD display, test process, data and parameters are clear at a glance;

With functions of data analysis, processing and test report output;

Equipped with standard RS232 port, support communication with computer.