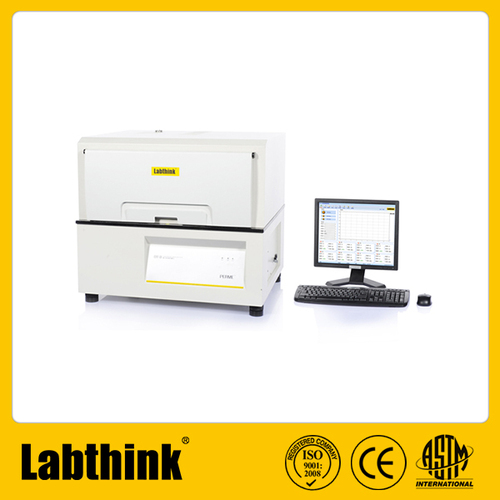 Evaporation Residue Tester
Product Code : ERT-01
5000.00 - 50000.00 USD ($)
Price And Quantity
Minimum Order Quantity

:

1
Unit of Measure

:

Set/Sets
Price Range

:

5000.00 - 50000.00 USD ($)
Product Description
ERT-01 Evaporation Residue Constant Weight Tester is professionally designed for the precisely quantitative determination of dissolved substances of table wares, containers, packaging films, cans, tubes and other food-use equipments in different soaking solutions. Polyethylene (PE), polystyrene (PS), polypropylene (PP), and chlorinated PVC resin are used as raw materials of such objects. By the further detection of evaporation residues, more dissolution indexes could be obtained to meet different application requirements of products. The instrument also supports LystemTM Lab Data Sharing System, which ensures uniform management of test results and test reports.
Proportional, standard and differential value modes are available for different test requirements of users
8 specimen tests could be performed simultaneously with automatic testing process, which greatly improves determination efficiency.
Test process can be simplified by automatic conduction of control test
Automatic lifting structure design and periodically weighing method to reduce system errors
Auto re-zero before each weighing ensures the accuracy of test results
Application:
Food Package Test
Evaporation residue test of food packages, table wares, packaging films and others which are made from PE, PS and PP
Sealing Gaskets of Food Cans
Evaporation residue test of sealing gaskets of bottles and cans for food, including packages for drinks, wine, and other flavoring
Coating and Food Packages
Evaporation residue test of food packages which are made from chlorinated PVC resin, including chlorinated PVC resin inner coatings, food packages
Coating Iron Sheet
Evaporation residue test of epoxy-phenol resin paint coated inside of food cans, including coating iron sheet
Packages for Plant Fiber Food
Evaporation residue test of food packages made from plant fiber pulp
Chemical Reagents
Evaporation residue test of samples in different chemical reagents that could evaporate in boiling water bath and dissolve most of samples
Specification:
| | |
| --- | --- |
| Test Range | 0 ~ 80 g (residue weight) |
| Accuracy | 0.3 mg |
| Resolution | 0.1 mg |
| Test Temperature | 100°C ~ 130 °C (standard) |
| Accuracy | ±0.2 °C (standard) |
| Air Velocity | 0.2 m/s |
| Specimen Volume | 0 ~ 200 mL |
| Number of Specimens | 1 ~ 8 pieces (with independent test results) |
| Test Chamber Size | 64 L |
| Gas Supply | Air |
| Gas Supply Pressure | 0.6 MPa |
| Port Size | 6 mm PU Tubing |
| Instrument Dimension | 826 mm (L) x 727 mm (W) x 755 mm (H) |
| Power Supply | AC 220 V 50 Hz |
| Net Weight | 150 kg |
Evaporation Residue Constant Weight Tester conforms to many national standards: GBT 5009.60-2003, GB/T 5009.64-2003, GB/T 5009.68-2003, GB/T 5009.69-2008, GB/T 5009.203-2003, and GB/T 9740-2008
About Labthink:
Labthink instruments have been widely used and recognized by more than 6,000 scientific institutional laboratories, inspection organizations, and universities and corporate quality control departments.
Labthink is dedicated to providing professional consulting, testing instruments, support services, and quality assurance solutions for packaging in various fields.