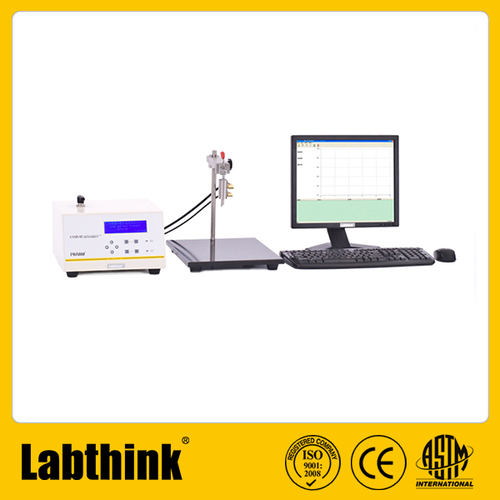 Closed Blister Package Bursting Strength Tester
Price And Quantity
2000.00 - 20000.00 USD ($)
Product Specifications
0~600 KPa; 0~87.0 psi (standard)

1
Packaging Seal Strength Testing

water
23kg Kilograms (kg)

305 mm(L) x 356 mm(W) x 325 mm(H)
Φ8 mm PU Tubing

semi Automated
Product Description
Closed Blister Package Bursting Strength Teste is professionally applicable to the quantitative determination of seal performance, seal quality, burst pressure, compression resistance, torsion force and joint/disengaging force of flexible packages, aseptic packages, various plastic pilfer-proof closures, flexible tubes, caps and other materials.
Closed Blister Package Bursting Strength Tester conforms to the following standards:
ISO 11607-1, ISO 11607-2, GB/T 10440, GB 18454, GB 19741, GB 17447, ASTM F1140, ASTM F2054, GB/T 17876, GB/T 10004, BB/T 0025, QB/T 1871, YBB 00252005, YBB 00162002
LSSD-01 Closed Blister Package Bursting Strength Tester is applicable to the determination of:
Basic Applications

Plastic Composite Bags

Flexible Tubes

Creep Test

Creep to Failure Test
Based on the positive pressure method and controlled by micro-computer, with LCD, menu interface and PVC operation panel
Dual test methods of restraint distension and unrestraint distension for customer's free choice
Different test modes of burst, creep, and creep to failure to meet different test requirements
Optional test range, "one key operation" and other intelligent designs support combinations of non-standard test conditions
Technical specification

Specifications

LSSD-01 Closed Blister Package Bursting Strength Tester

Test Range

0~600 KPa; 0~87.0 psi (standard)

0~1.6 MPa; 0~232.1 psi (optional)

Gas Injection Head

10 mm (standard)

4 mm, 1.6 mm (optional)

Gas Supply Pressure

0.4 MPa~0.9 MPa (outside of supply scope)

Port Size

8 mm PU Tubing

Instrument Dimension

300 mm (L) x 310 mm (W) x 180 mm (H)

Pedestal Size

305 mm(L) x 356 mm(W) x 325 mm(H)

Power Supply

AC 220V 50Hz

Net Weight

23 kg
Labthink instruments have been widely used and recognized by more than 6,000 scientific institutional laboratories, inspection organizations, and universities and corporate quality control departments.

Labthink is dedicated to providing professional consulting, testing instruments, support services, and quality assurance solutions for packaging in various fields.
Trade Information
7 Days

Standard Veneer Case