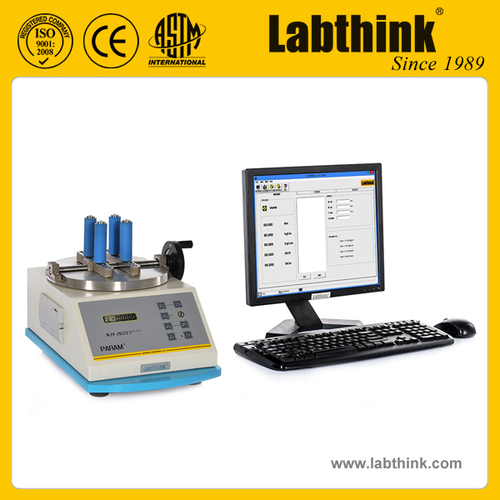 Product Description
Bottle Screw Cap Torque Tester
With the wider application of plastic PET bottle in beverage and wine packaging, the quality of soft drinks, soda, wine and many other products depends on the quality of their packages.
Digital torque tester is applicable in the test of open and lock forces of bottle caps. The open and lock forces of bottle caps are important online or offline technical parameters of production, and will influence the transportation and consumption of the products.
Labthink newly developed PARAM NJY-20 Torque Tester is the professional instrument for the evaluation of lock and open forces with high precision and excellent stability. It is a necessity for manufacturing process. This tester complies with many relevant international standards, including ASTM D 2063, ASTM D 3198, ASTM D 3474, GB/T 17876, BB/T 0025 and BB/T 0034(GB/T 14803), etc.